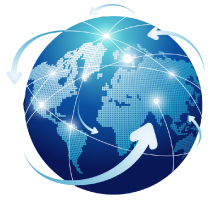 Magvant is high-tech enterprise with capacity of design, research and development on various finned tubes ( fin tubes), tube finning machine, tubes and pipe fittings, air-cooled heat exchanger (air cooler), economizer, etc. Magvant mainly serve for industries like petrochemical, power generation, equipment fabricating of Heat Exchangers, boilers, condensers, feed water heaters, evaporators, air-coolers, waste heat recovery unit (whru), heat recovery steam generator(hrsg), and so on.
Main products are fin tubes( hot dipped galvanized oval (elliptical) fin tubes, rectangular fin tubes, G embedded fin tubes, L, LL, KL finned tubes, laser welded fin tubes, spiral fin tubes, high frequency welded helical (spiral) fin tubes, inner fin tubes, H/double H finned tubes, studded pipes, etc.), tube finning machines, various non-standard heat exchangers like air-cooled heat exchanger (air cooler),air pre-heater, air heater, economizer, etc. Tubes and pipes like boiler tubes, heat exchanger tubes, and boiler accessories like Elbow, Tee, Cross, Reducer, Cap, Bend, Stub end, are our traditional products keep till now without change.
Magvant have 15 tube finning production lines for fin tubes made of steel and aluminum, 2 production lines of nickel based brazing fin tubes, 6 automatic production line of high frequency welded spiral finned tube, with the capacity of over 10000 meters of fin tubes made of steel and aluminum per day, and 5,000 tons of carbon steel, low alloy steel or stainless steel spiral welded fin tubes and capacity of various equipments for heat exchange use.
Magvant depends on industry association, professional collaboration and combining research and production, give full play to the advantage of the heat exchanger products and become bigger and stronger. Magvant has invested and participate to build independent operation union company in Jiangsu, shanghai. Products scales has been greatly expanded. ......More